In addition to carrying out assessments for ASD/Asperger's Syndrome, we also carry out assessments for a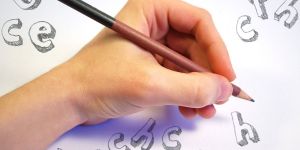 range of other issues including:-
ADHD
Behavioural Difficulties
Emotional Issues & Anxiety
Dyslexia
Dyscalculia
General Learning Disability
Giftedness
Such assessments involve collecting and reviewing relevant information, and an examination of the individual's current levels of cognitive functioning and behaviours/emotions. It may also involve examination of academic achievements.
Depending on the reason for an assessment, we will sometimes request a letter of referral from a G.P.
Procedure: After the appointment is made, the necessary forms /questionnaires will be sent to the client's parents, or the client (if 18 years or older). The forms/questionnaires will need to be completed by the relevant parties (e.g., parents, teachers, adult client) and returned before the assessment.
Assessments are usually conducted early in the day, preferably in the morning. An assessment generally takes between 2 - 3 hours.
When the results of the assessment are available, a feedback meeting will be arranged with the client/parent(s) to discuss the findings and recommendations. A written report will be provided.