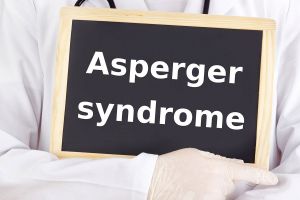 We carry out diagostic assessments for Asperger's Syndrome/High Functioning Autism (our reports are recognised by the Dept. of Education & Skills, HSE, CAMHS etc.). Asperger's Syndrome (AS) is an autistic spectrum disorder characterised by poor social skills, restricted and repetitive interests and behaviours. Like other autistic disorders, AS is more common in males than females. AS is believed to have a largely genetic aetiology, and neuroimaging studies have shown that individuals with the condition demonstrate some atypical brain structure and functioning (amygdala, fusiform gyrus etc.).
Individuals with AS experience considerable difficulties with interpreting social cues and knowing how to act in social situations. This may lead to difficulty making friends, social isolation, low mood and / or anxiety. People with AS have a preference for routines and experience difficulty switching attention between topics and multi-tasking. They often develop obsessive interests in certain topics.
AS is diagnosed using psychometric test batteries, rating scales, checklists and clinical observations. As part of the assessment process, we may request reports from other professionals (e.g., Speech and Language Therapists, Occupational Therapists, Psychiatrists), and make referrals as necessary.
We also offer a specialised intervention/support service for children and adults with Asperger's Syndrome. We have years of experience working with individuals with Asperger's Syndrome and providing effective interventions. Intervention typically consists of :
Teaching the individual how to read social cues effectively (facial expressions, body posture etc.).

Teaching the individual how to respond appropriately to a variety of different social situations.

Helping the individual with social-communication (starting a conversation & engaging in small-talk, talking on the telephone etc.).

Helping to improve time management and organisational skills / reducing the tendency to procrastinate (i.e., putting things off).

How to make and keep friends.

Starting and maintaining conversations.

Reducing social anxiety and improving social motivation (i.e., willingness to engage with others).

Helping reduce negative thinking style & how to think more positively.

Helping to see things from other people's perspectives (putting themselves in other people's shoes).

Reducing the tendency to over-scrutinise social situations.

Help the individual identify potentional college courses and career paths.