Dr John Doody and Dr Linda Doody. We are Chartered Psychologists with a particular specialisation in Autism Spectrum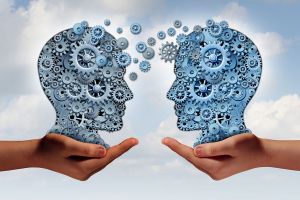 Disorders/Asperger's Syndrome (ASD). We conduct diagnostic assessments for children and adults with suspected ASD, and also provide psychotherapy services for individuals with high-functioning forms of the condition. In addition, we offer consultations for those affected by ASD to discuss interventions, schooling, career guidance, dealing with challenging behaviours etc.
We also carry out psychological assessments for a range of other issues including ADHD, conduct problems, emotional distress and anxiety, giftedness, Specific Learning Difficulties (dyslexia and dyscalculia) & General Learning Disability.
Our reports are accepted by the HSE, CAMHS, and the Dept. of Education & Skills/NEPS. Where appropriate, our reports can be used to support applications for learning support, Special Needs Assistant (SNA) allocation, placement in a special school/unit, as well as applications for the Reasonable Accommodations for Certificate Exams (RACE) and Disability Access Route to Education (DARE) schemes.
We are based in Rathgar/Rathmines, Dublin 6, Ireland. If you would like to make an enquiry, please contact us on Tel: 086 1689163. Note that we see people by appointment only and we do not do legal work.